M
My latest exhibition is now showing at Belsize & Co., where I'm Photographer in Residence. It's called The Beach This Evening and features a series of beautiful wave images shot in late summer at my local beach in Point Lonsdale, Victoria.
---
Australia's photographic scene is riding a new wave, as innovative contemporary photographers partner with cafés to mix light with lattes.
"If I see another photo of a lighthouse at sunset – I'm going to vomit", laughs Tom Rayner, Photographer in Residence at Belsize & Co. in Queenscliff, Victoria.
His latest exhibition, The Beach This Evening, stands in stark contrast to what he sees as the stale tradition of modern Australian landscape imagery, pioneered by photographers like Ken Duncan and Steve Parish.
"They were legends, don't get me wrong. They pushed the envelop with their techniques and approaches. The problem is, they've inspired a generation of imitators", he says.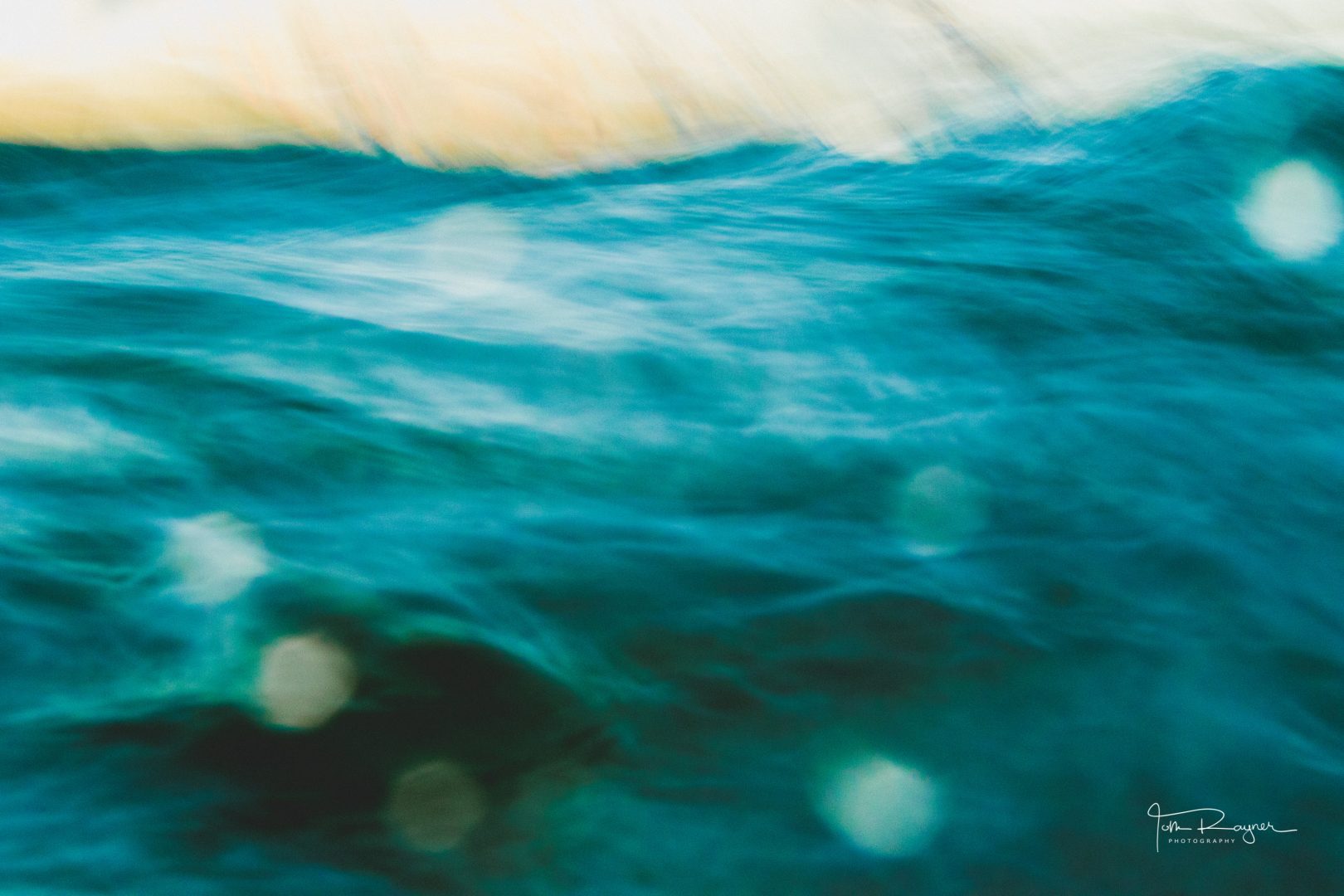 Instead of dramatic, wide-angle panoramas that draw the viewer into the details, Rayner's work confronts the viewer with the details head-on.
Close-ups of passing wave crests reflect glimpses of the sunset like glass, water droplets are blasted against the pale summer sky, and foam floods the frame.
"I wanted to capture what it feels like to actually stand there", Rayner says, "To stand there and decompress the day: to peek through that ephemeral window into the eternal".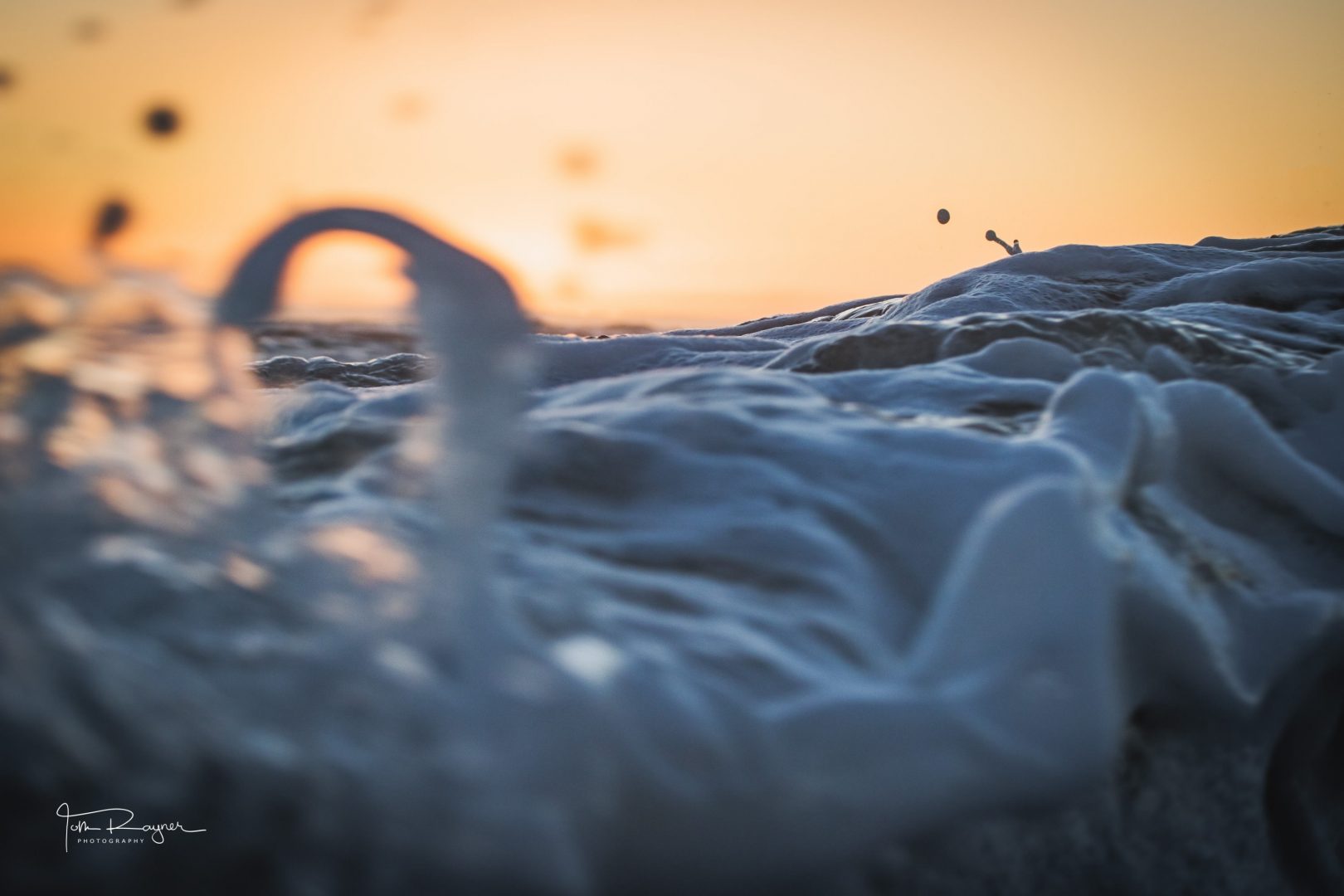 He's not alone. As he points out, "The whole area is a hot bed of talent – you see some amazing photos on the walls – it's humbling to be a part of it and be so supported".
This is Rayner's second show since joining Belsize & Co. in 2016 and owner Gary Anderson says the response has been overwhelming.
"We've had so much great feedback. People order a coffee, pick up the catalogue and walk around like it's a gallery. It's really started a new conversation", he says.
The Beach This Evening opens 1 April 2017 in the Dining Room at Belsize & Co., 67 Hesse Street, Queenscliff, Victoria.